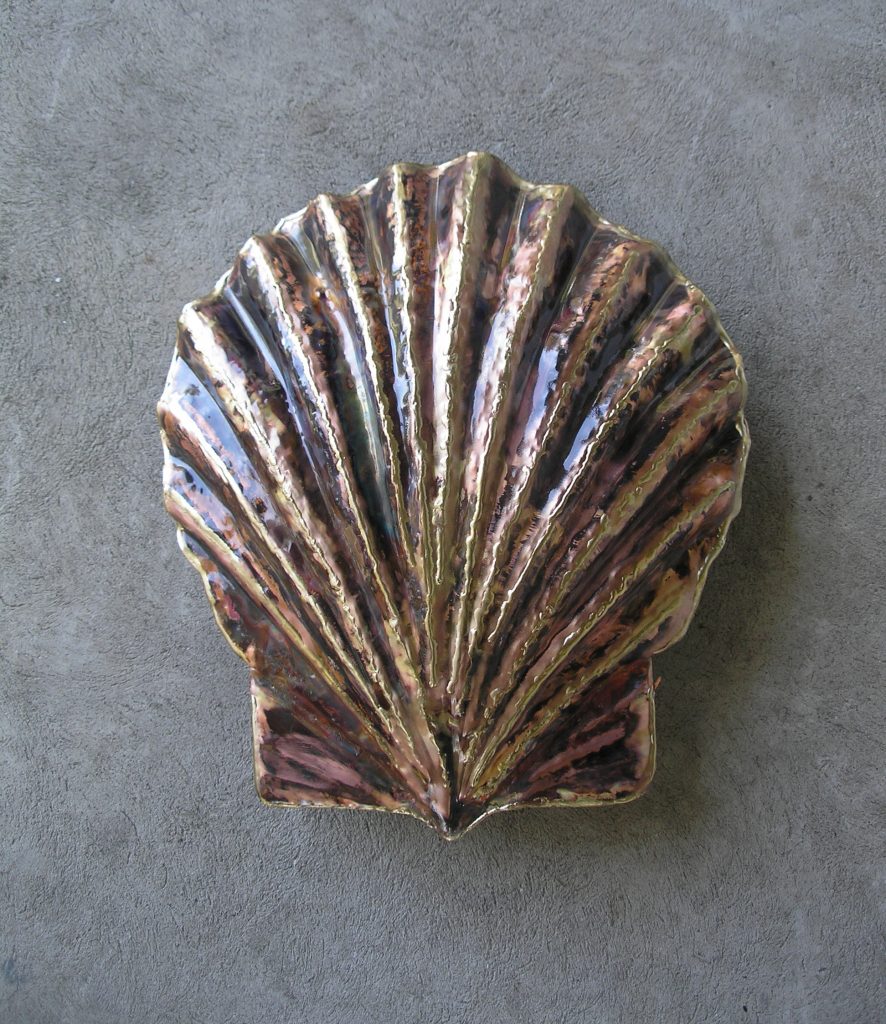 This is a Scallop Sconce that I enjoy making along with several other seashells in my collection. These sconces are two parts, one is the scallop itself the other is the light bulb assembly.
Just imagine each copper Scallop meticulously hammered by hand. As a result, each scallop takes on their own personality, meanwhile no two scallops are alike. This clear coated sculpture looks great at any time of the day, such as at night as it puts shines without showing the lightbulb.
Scalloping in Homosassa is a special season here on the central west coast of Florida. July 1st is the start of the Scallop season and it usually runs for a few months. You can usually find scallops in 4 or more feet of water.
Wow! It's making me hungry just thinking about them. Fresh out of the shell with a little lemon juice, yeh now that's what I'm talking about.